---
Information
Store
Talk Recordings
Please note: MP3 and MP4 recordings listed in this section are downloads only. No physical media (CD/DVD) is shipped. After the order is placed, a download link will appear within the order confirmation screen & order confirmation email. If you require any assistance, please contact the Admin Centre on 02 9747 4780 or email.
Shopping Cart
0 items
Total: $0
---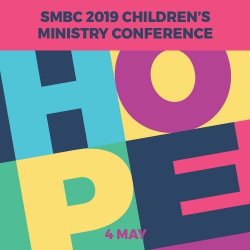 Hope
SMBC 2019 Children's Ministry Conference
Our world is broken and messy. We see kids struggling with fracture and loss and uncertainty. Our culture feeds their fears and teases them with false hope.
But we have a certain hope in Jesus to build on. A promise of saving, eternal love as our foundation.
This conference considered HOPE: Certain hope for kids living in an uncertain world.

Teaching Hope to Kids
Fiona Millar
Bible Talk: 1 Peter 1:3-12
Geoff Harper
Quiz Worx Presentation 2019
Quiz Worx