---
Information
Store
Talk Recordings
Please note: MP3 and MP4 recordings listed in this section are downloads only. No physical media (CD/DVD) is shipped. After the order is placed, a download link will appear within the order confirmation screen & order confirmation email. If you require any assistance, please contact the Admin Centre on 02 9747 4780 or email.
Shopping Cart
0 items
Total: $0
---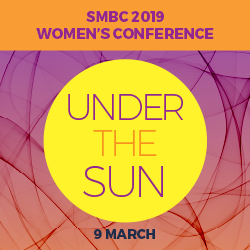 Under the Sun
SMBC 2019 Women's Conference
Life is fleeting so _______
How would you finish the sentence?
Life is fleeting so eat ice cream?
Life is fleeting so love your family?
Travel the world?
Play your favourite music loudly?
Retire early?
Shop!?
The writer of Ecclesiastes doesn't shy away from calling this life short, fleeting, transient... like mist. He observes that life under the sun can seem like it goes nowhere but simply circles around and around. Life is littered with both joys and disappointments. It can be puzzling, it can seem unfair.
God speaks in Ecclesiastes to open our hearts and minds to these realities and to show us how to navigate this fleeting life with godly wisdom. It's wisdom that looks to Him who is eternal, unchanging, just and richly generous.
This conference explored the Book of Ecclesiastes – to learn to trust the Lord more deeply and to enjoy his good gifts in this life, while we wait for the next.
Ecclesiastes 1:1-14 - Living under the sun
Anna
Ecclesiastes 5:8-6:12 - Treasure under the sun
Jenny Salt
Ecclesiastes 11:7-12:14 - Reality under the sun
Catherine Read
Ecclesiastes 5:8-6:12 - Treasure under the sun
Jenny Salt
Ecclesiastes 11:7-12:14 - Reality under the sun
Catherine Read